Official Local Authority Search (CON29R & LLC1) QUOTE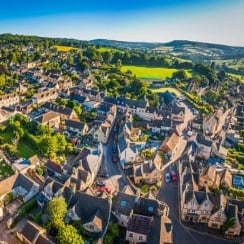 If you are planning to buy a house or plot of land, or lease a property, you will need to know whether the authority will charge you for any outstanding or on-going services. It is vitally important that you ensure that you get the best possible product available. Source for Searches can provide the solution with a Local Authority Search giving you the assurance.
Key features:
- Planning proposals such as new roads
- Changes to road layouts
- Building developments in the vicinity
- Alterations to land use or public rights of way
- Extra planning restrictions
- Conservation areas
Whatever the transaction, a Local Authority Search is a vital link in the conveyancing process and can reveal information which will guide your decision on your options - whether to make an offer or not, whether to re-negotiate the deal or whether to pull out altogether.

Once you have placed your quote request we will contact you within five working days to confirm the total fee.

If you requuire Part II Optional Enquiries (C) please list the required options in the comments box in the check out.
Q4. Road Proposals by Private Bodies
Q5. Advertisements
Q6. Completion Notices
Q7. Parks and Countryside
Q8. Pipelines
Q9. Houses in Multiple Occupation
Q10. Noise Abatement
Q11. Urban Development Areas
Q12. Enterprise Zone
Q13. Inner Urban Improvement Areas
Q14. Simplified Planning Zones
Q15. Land Maintenance Notices
Q16. Mineral Consultation Areas
Q17. Hazardous Substance Consents
Q18. Environmental and Pollution Notices
Q19. Food Safety Notices
Q20. Hedgerow Notices
Q21. Flood Defence and Land Drainage
Q22. Common Land and Town or Village Greens
Turnaround time:
Usually 5-30 working days depending on Council