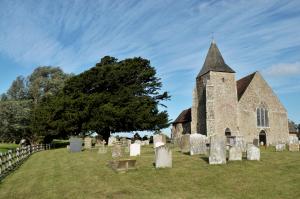 A unique report that interrogates official Land Registry data assisting conveyancers with title investigations. Each report includes the Official Copy of Register of Title (OC1) from the Land Registry and speeds up preparations for a Report on Title, by identifying issues in a clear and digestible format.
- Saves time and money by automating title investigation,
- Assists with due diligence and informing the client,
- Suggests solutions to issues raised in the title,
- Reduces the risk of error within a logic process oriented part of conveyancing,
- Is provided with the benefit of a Search Insurance policy offering cover up to £2m where there is an error in the Land Registry data.
TitleChecker® identifies elements of the title that require attention and where possible will suggest a solution to enable the transaction to proceed. The report is split into three sections (below) and also summarised at the top of the report.
1 - Property Detail - The basic elements of the Land Registry title, e.g. tenure or grade of title.
2 - Ownership - Identifies matters that may affect the proprietors legal and/or beneficial interest in the property, e.g. a caution or notice.
3 - Users - Relates to matters that may affect the proprietors intended use of the property, e.g. restrictive covenants or mineral rights.
Turnaround time:
Up to 5 working days
Example Report