CON29DW & RiskView Residential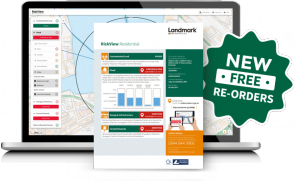 Save 35%* (£44.98 exc. VAT) for the Con29DW & RiskView Residential report when ordered as a package.
Products
1.Landmark RiskView Residential
2.CON29DW Residential (Drainage & Water) Search
Turnaround time:
Up to 5 working days in the South West Water Region - Please note that time scale can vary for out of area searches. Out of area 24hr Rapid searches cannot be guaranteed to be returned within 24hrs (1 working day) of the order being placed.