Regulated Personal Local Authority Search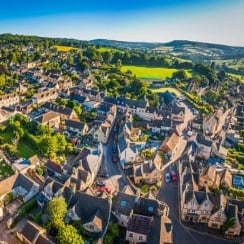 Source for Searches can provide a regualted personal local authority search which is a search of the local authority's records, including planning, building control, highways department etc. Available nationwide at this fixed price, no matter which local authority area.
It is a search of the subject property only and does not cover neighbouring properties so, for an example, it would not reveal planning applications relating to properties or land in the area. A separate search, known as a Landmark Planning, would be required for this.

Included within the easy to understand search results you will find:-

- Local Land Charges (including general financial charges, specific financial charges, planning charges, miscellaneous charges, fenland way maintenance charges, land compensation charges, new towns charges, civil aviation charges, opencast coal charges)
- Listed Buildings and Conservation Areas
- Light Obstruction Notices
- Land Drainage Schemes
- Planning and Building Regulations (including extra planning restrictions)
- Planning Designations and Proposals (including new roads)
- Building Developments in the vicinity
- Alterations to land use or public rights of way
- Highway Schemes and Road Maintenance Status (including highways maintainable at public expense, highways subject to an agreement for adoption, roads to be adopted at the cost of the frontagers, roads to be adopted without cost to the frontagers, changes to road layouts)
- Contaminated Land
- Radon Affected Area

Guaranteed with this search, a Regulated (Personal) Local Authority Search (provided from Conveyancing Data Services) will provide:

- Quality guaranteed,
- Endorsed by Search Code, which is recognised by the Government, the CML, BSA and most lenders nationwide,
- More cost effective than an Official Local Authority Search,
- Backed by £2 million PI cover.
Turnaround time:
Usually 5-20 working days - Please upload a plan when ordering highlighting the property boundary.