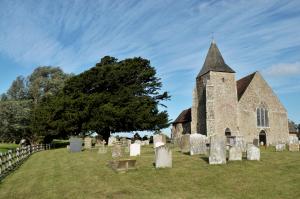 Source for Searches offers the ChancelCheck to highlight any potential church repair liability and is a critical part of any property transaction that has the potential to be affected by Church land. Chancel repair liability is a real and continuing problem with a direct financial impact on the property deeds held by a homebuyer.
Features of the ChancelCheck:
- Low cost chancel repair liability screening report
- Designed for the conveyancing profession
- Combines historical parish boundary data
- Modern geographical information system (GIS) mapping techniques
- Information derived from the relevant Inland Revenue Index
- Accurately establishes if a property is within a parish that retains the potential to charge for the cost of repairs to the church.
The ChancelCheck issues either a report stating that there is a potential liability within the parish or a certificate confirming that there is no risk identified for the parish.
Turnaround time:
Up to 5 working days
Example Report